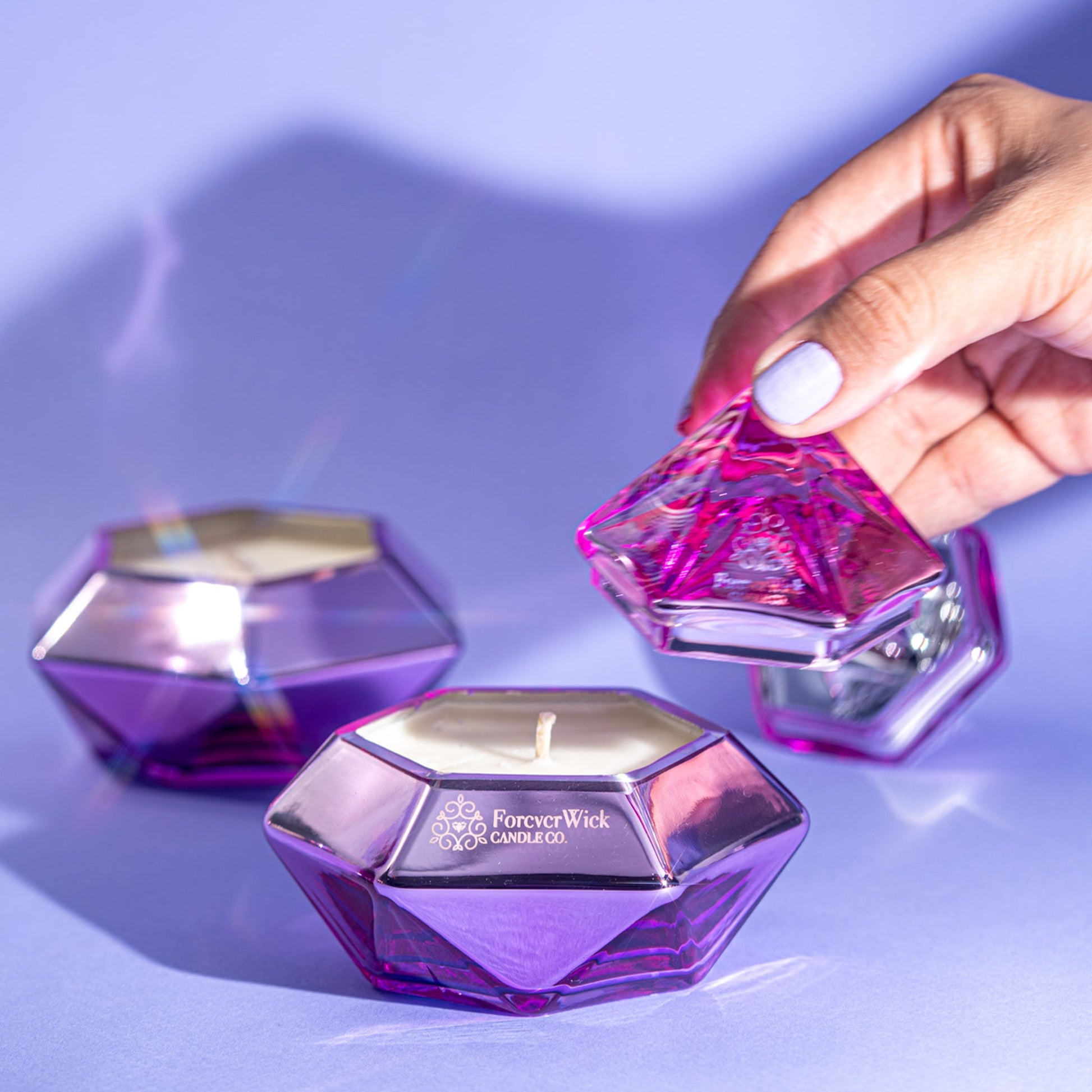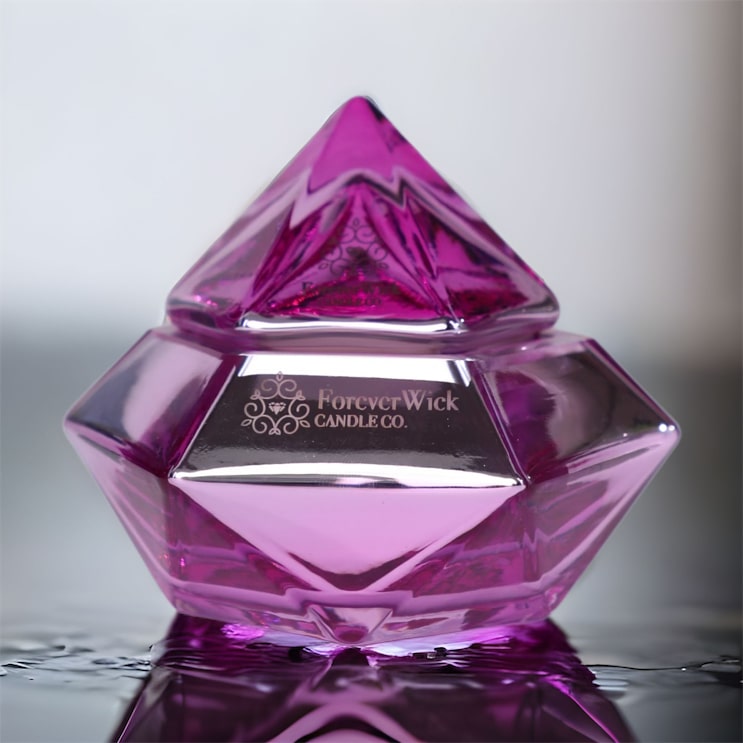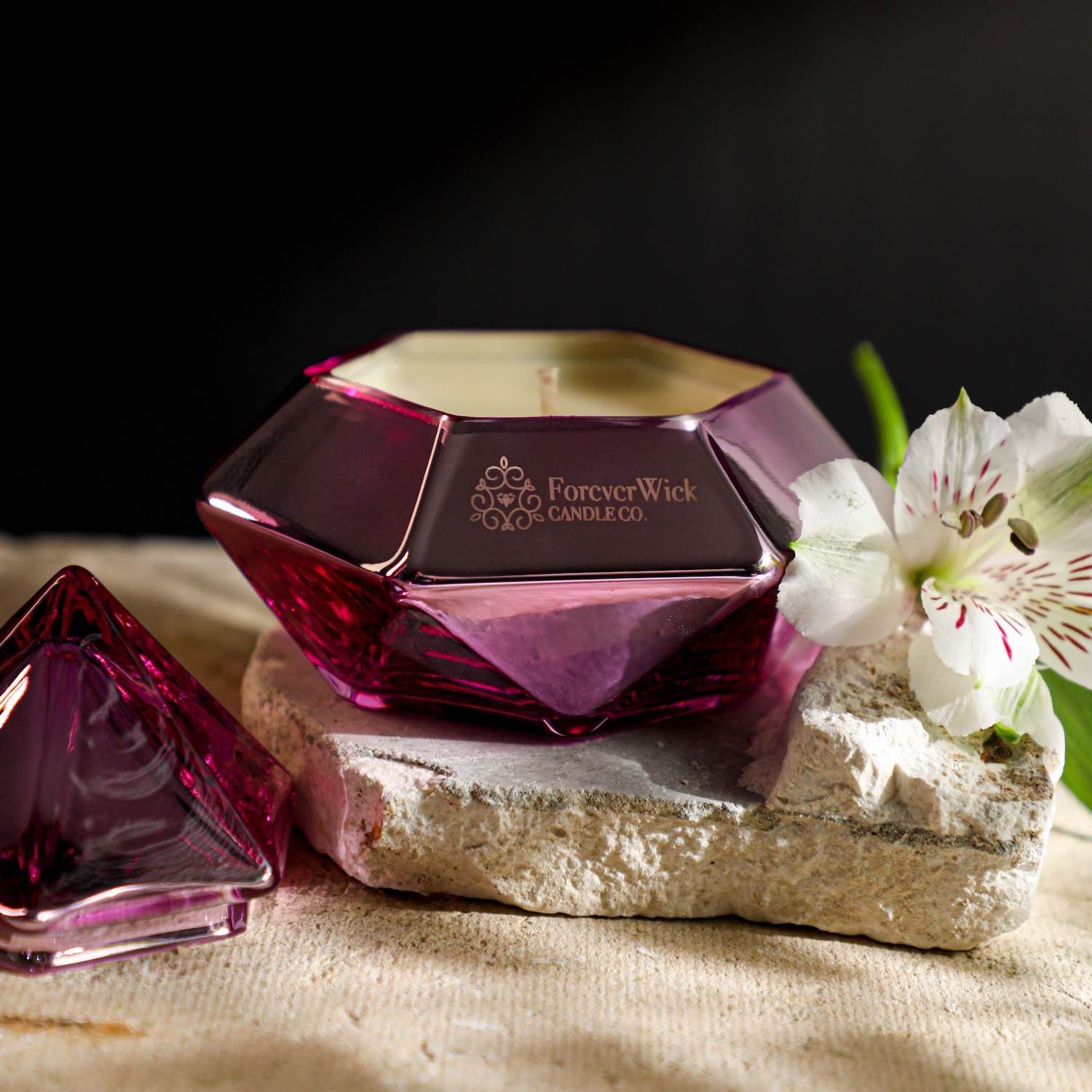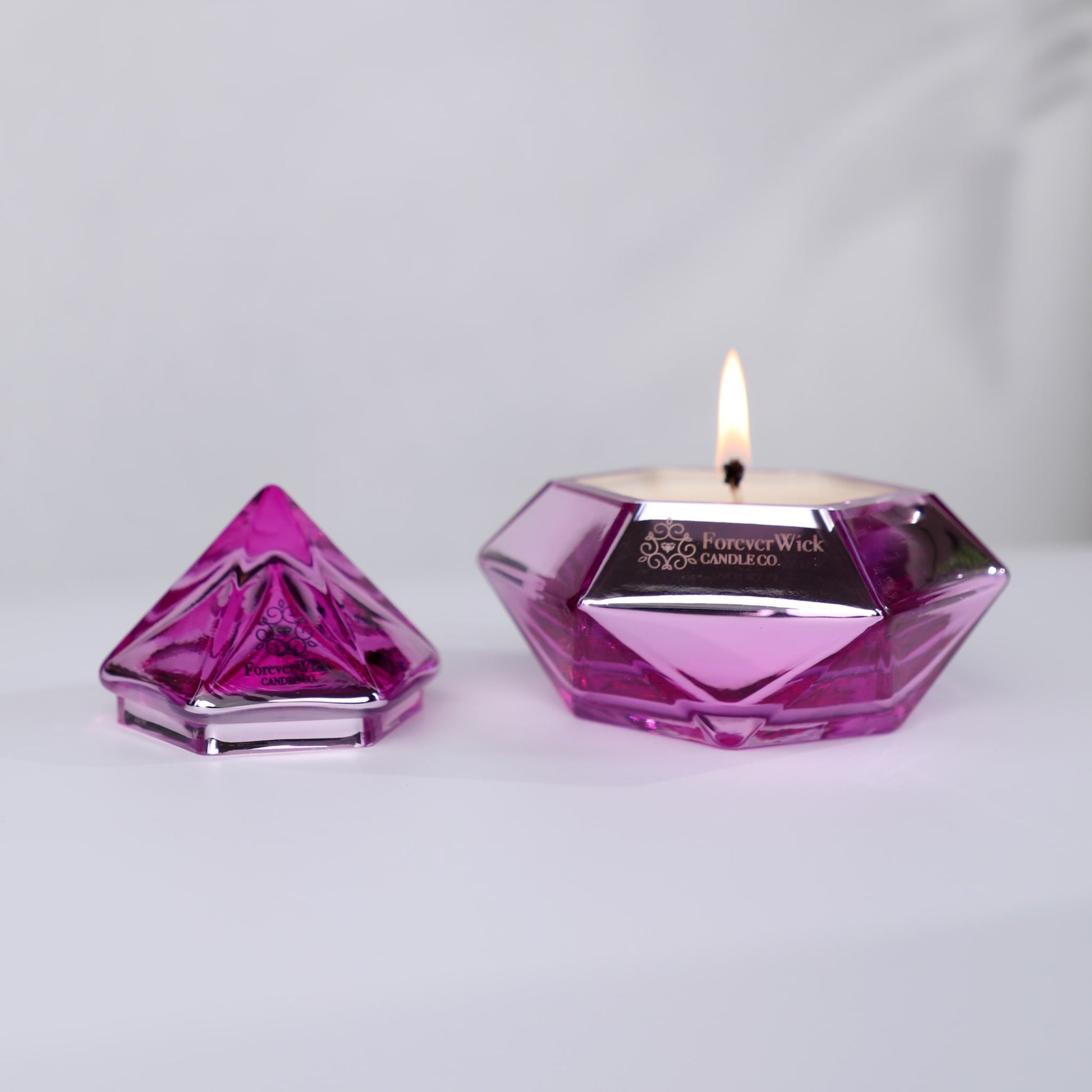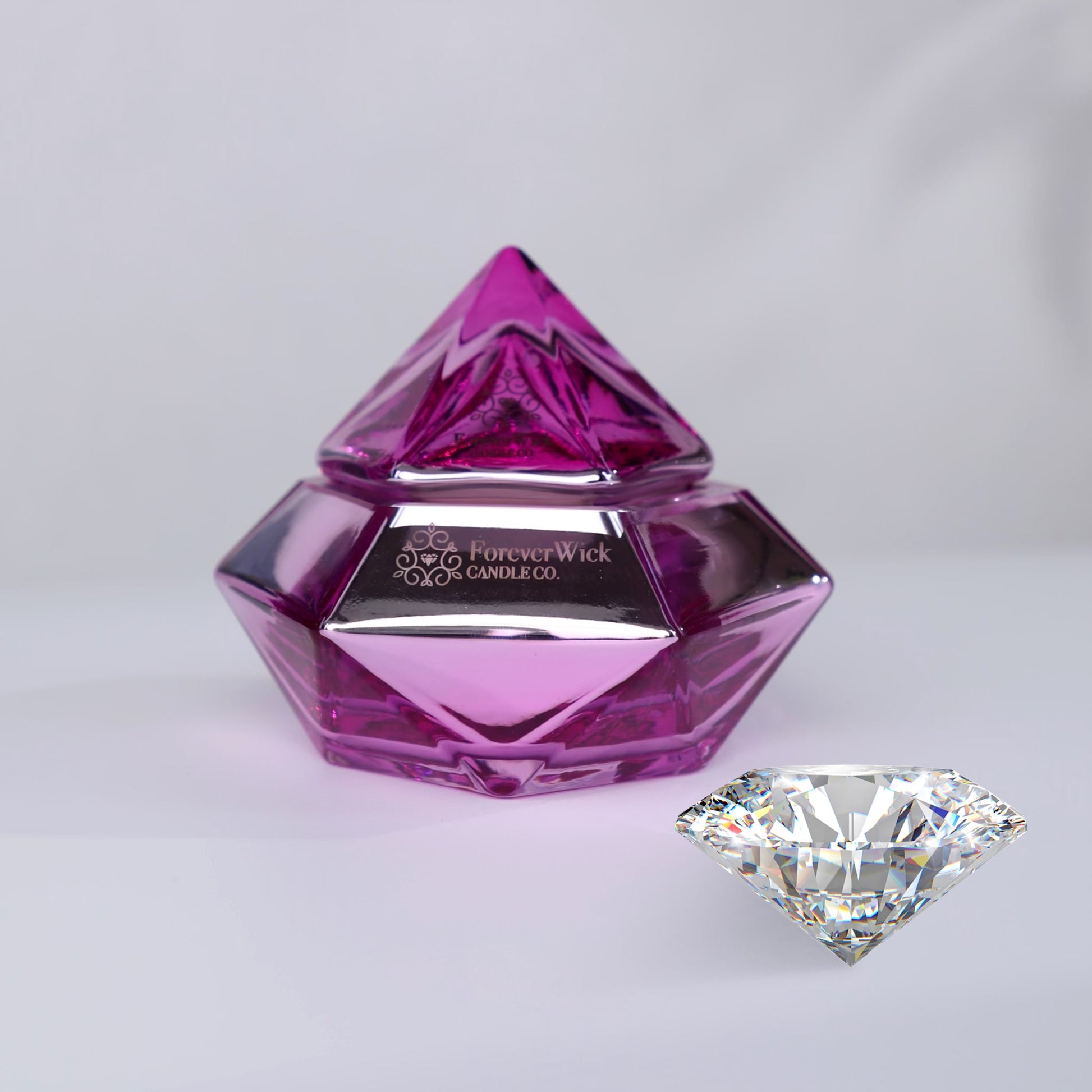 Sale price
$49.95
Regular price
$158.00
Introducing our newest addition to the Foreverwick Limited collection - The Pink Diamond Candle. This exquisite candle is poured into a stunning pink diamond glass vessel that is not only a feast for the senses but also reusable after the candle has finished burning. With its sophisticated and elegant design, this candle is a true statement piece that will add a touch of glamour to any room in your home.
Crafted with natural soy wax and a Foreverwick, this candle offers a clean and long-lasting burn, filling your space with the enchanting and subtle fragrance of your choice. The Foreverwick feature adds a touch of magic to your candle experience, providing a mesmerizing and cozy atmosphere that will leave you feeling relaxed and rejuvenated.
After the candle has finished burning, you can reuse the Pink Diamond glass vessel as a stylish vase, a unique home decor piece, or as a storage container for small items. This makes the Pink Diamond Candle not just a temporary indulgence but a long-lasting treasure that you can enjoy for years to come.
Scent: Mid Summers Night
ForeverWick Candles are hand poured entirely in the USA. We use natural soy wax and our wicks are both lead and zinc free. For the cleanest burn, trim the wicks and enjoy responsibly. 
Genuine Cut and Polished Diamond Inside 
50-hour burn time
10 ounces
Premium Soy Wax Blend
Lead and Zinc Free Wick
All diamonds under .25 CT are batch analyzed by GIA and determined to be natural diamonds.
** This is Custom Glass and is fragile. Please be careful with the top and the openings. Please use responsibly! **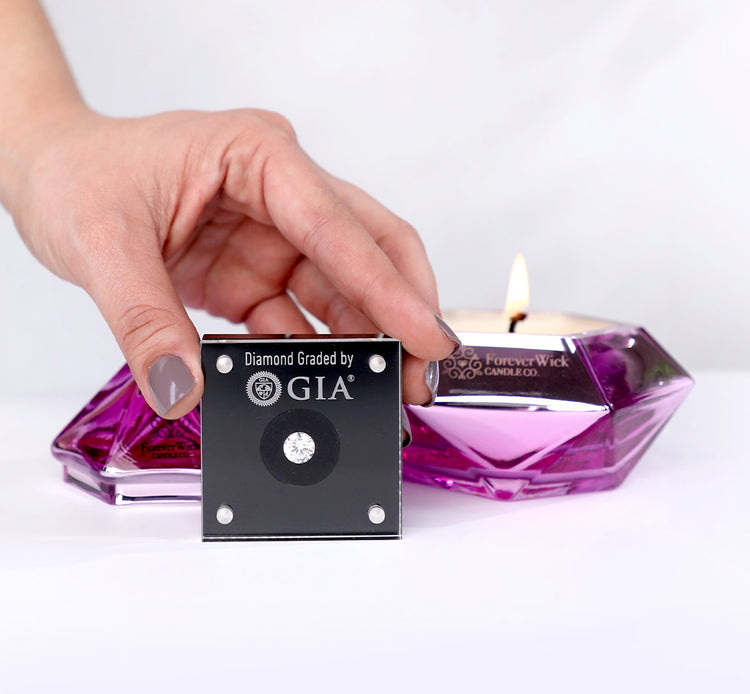 WIN A DIAMOND
WORTH $12,000
Every candle comes with a beautiful Genuine Earth Diamond Valued between $30 up to $12,000!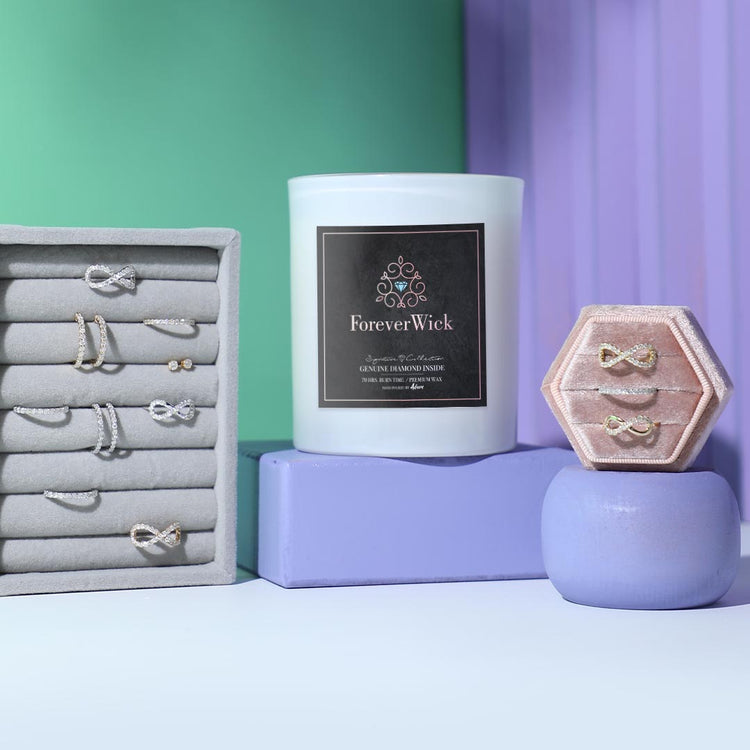 COLLECT DIAMONDS AND
EXCHANGE FOR JEWELRY
Collect the diamonds from our candles and exchange them with beautiful 14k white or gold jewelry.