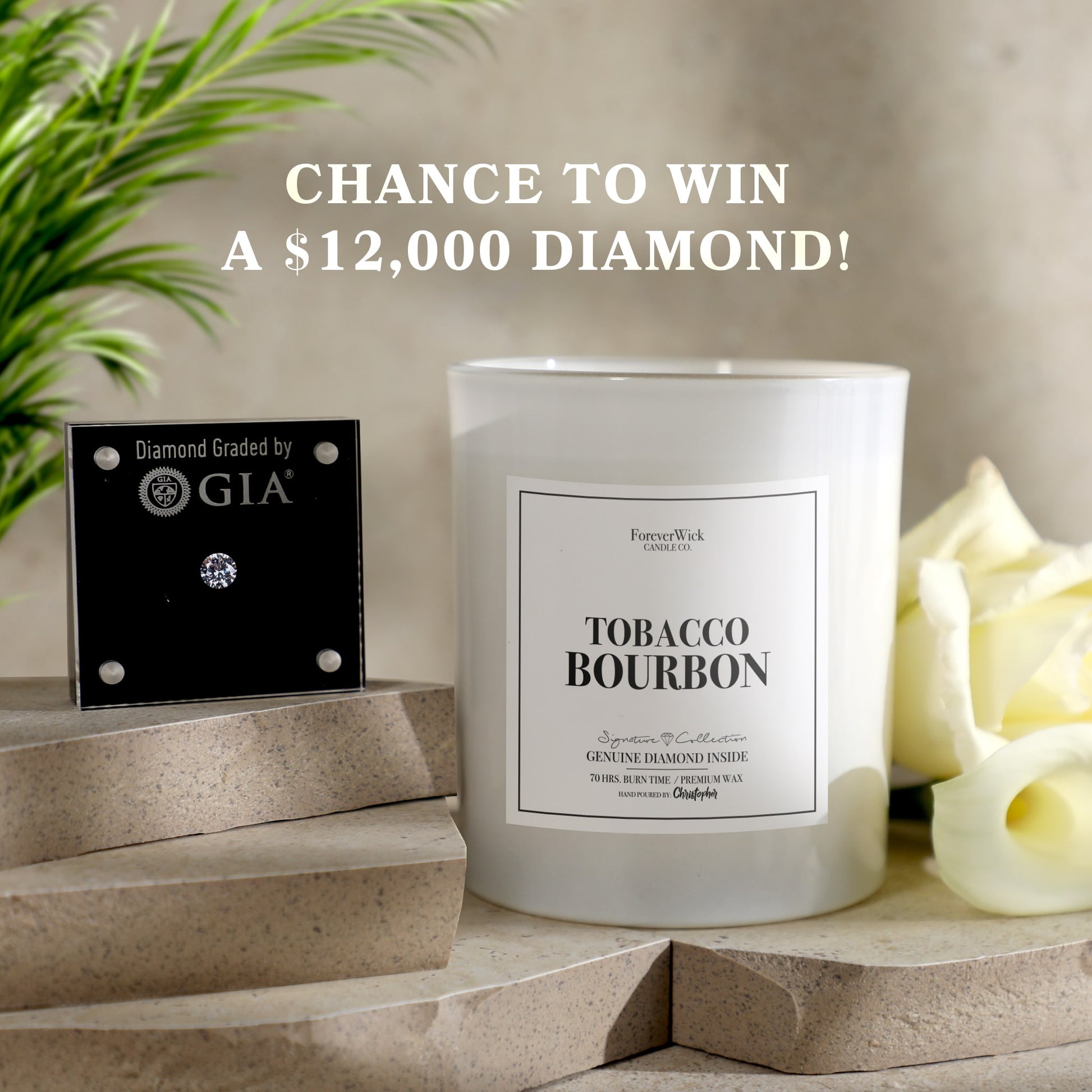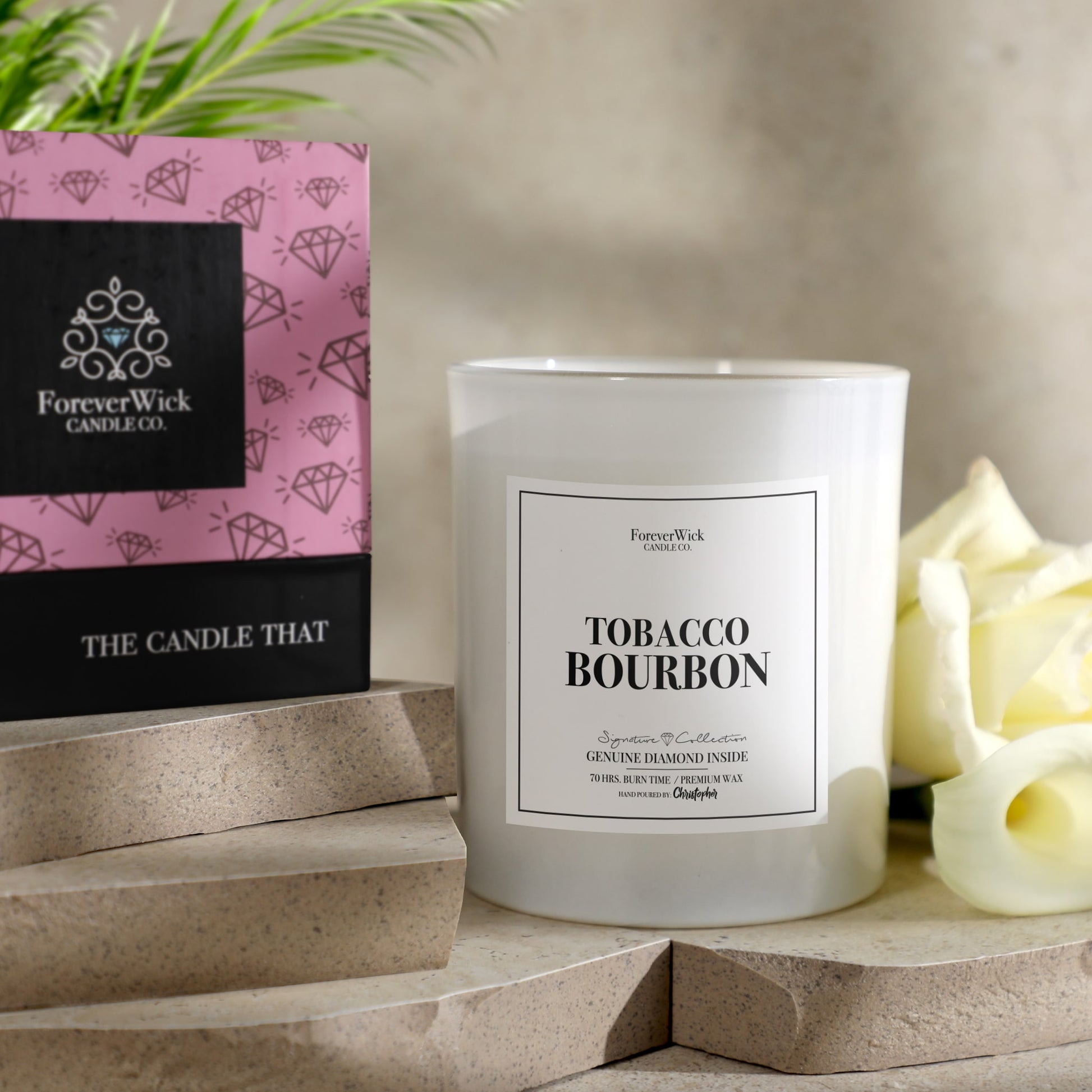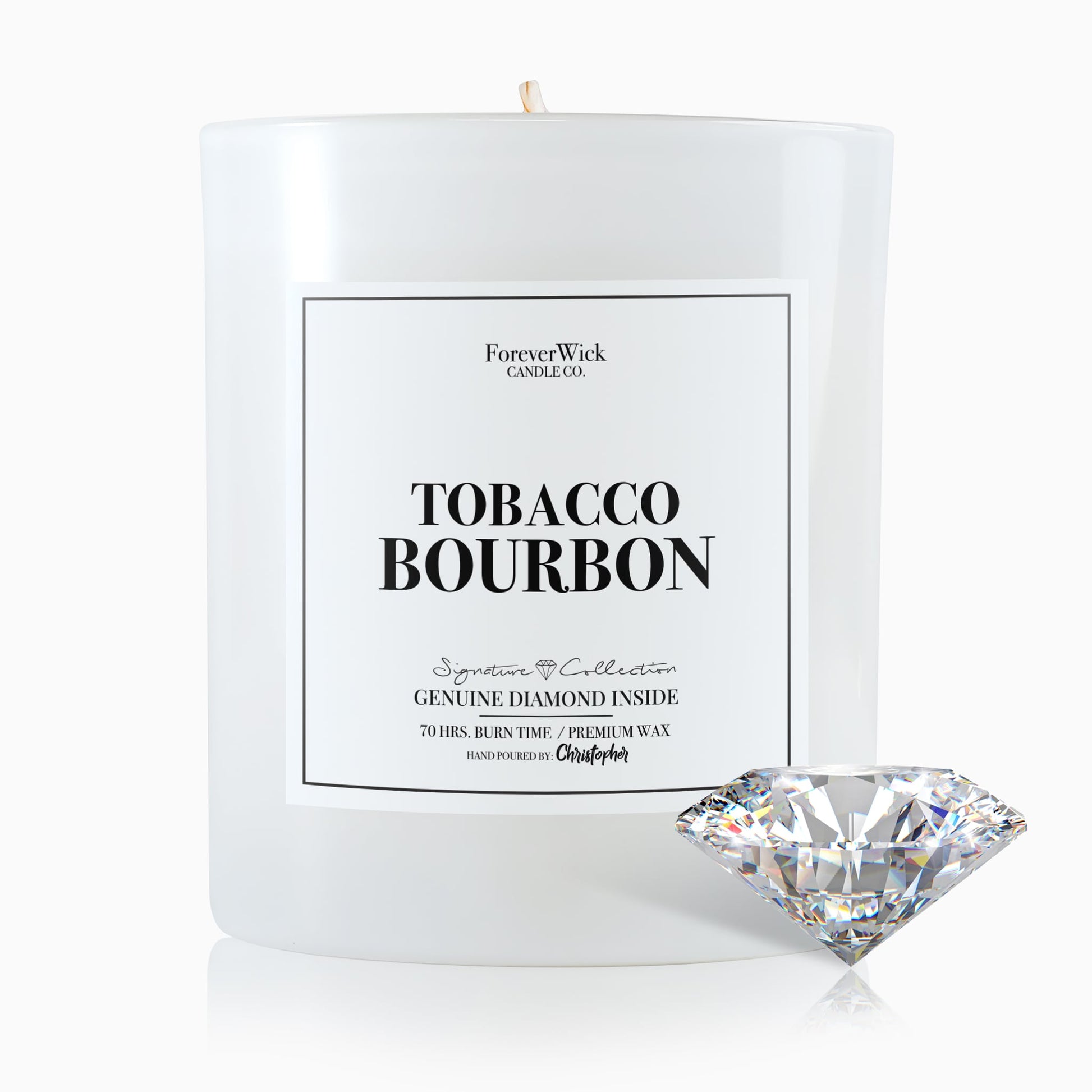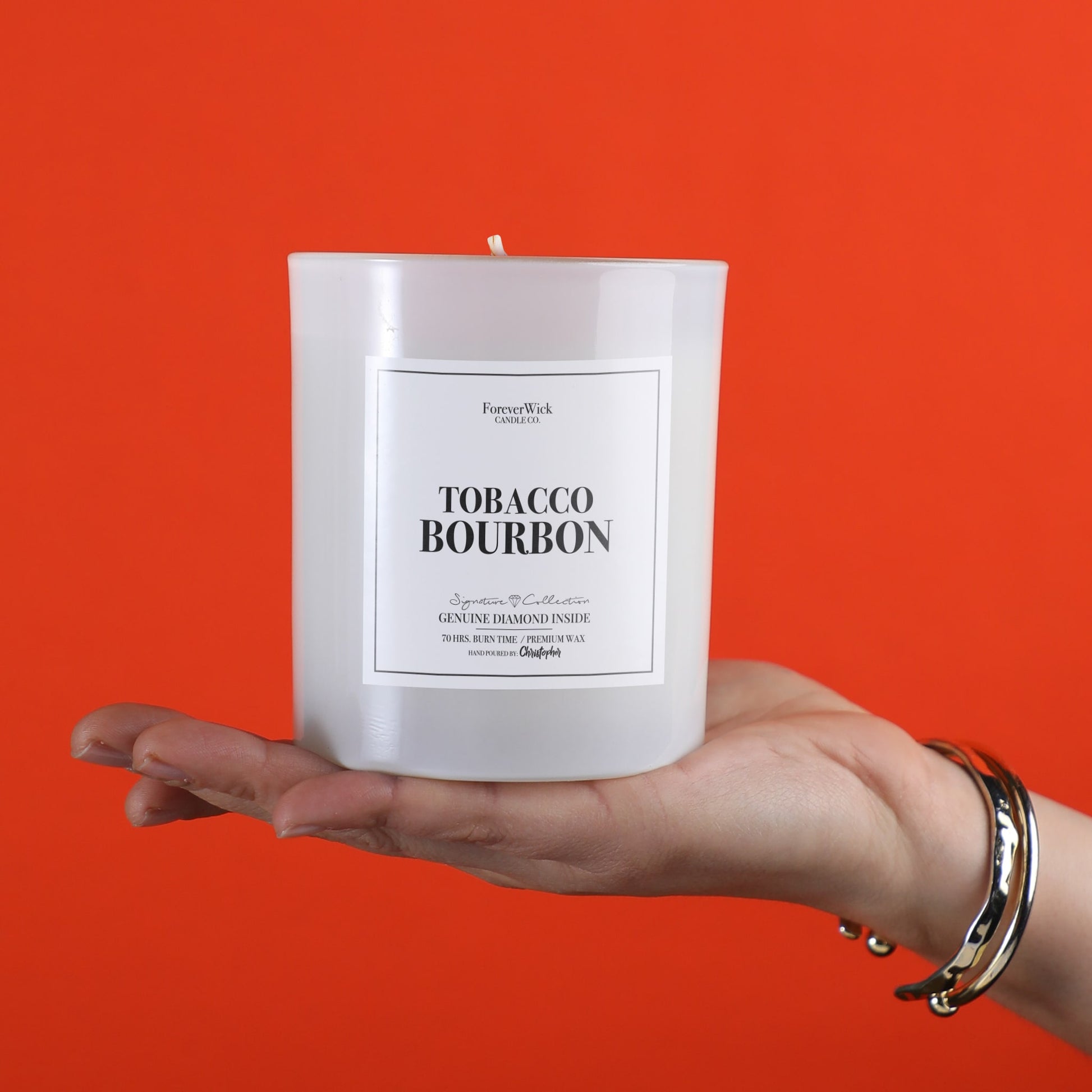 Tobacco Bourbon Diamond Candle
Sale price
$39.95
Regular price
$104.00
A fragrance that embodies sophistication and warmth in every flicker. This exquisite candle combines the robust, smoky notes of fine tobacco with the smooth, rich aroma of aged bourbon.
As you light the wick, let the soothing scent transport you to a cozy, dimly lit lounge, where you can unwind and savor the moment. The warm, inviting glow of this candle sets the perfect ambiance for relaxation or intimate gatherings.
But here's the exciting part - hidden within the wax lies a sparkling surprise, a genuine diamond waiting to be discovered as the candle burns down. It's the perfect touch of luxury to elevate your space and make your moments even more special.
Indulge in the captivating fusion of Tobacco and Bourbon with our Diamond Candle. Whether it's a gift or a personal treat, this candle is a true embodiment of refined elegance and unforgettable experiences. Illuminate your space and discover the hidden treasure that makes every moment sparkle.
Now in a 4 Wick Candle! These 4 Wick candles have close to twice the burn time as our single wick candles!  When lit, your room will smell just how you want it to with each flicker.
Scent notes: Tobacco Bourbon 
ForeverWick Candles are hand poured entirely in the USA. We use natural soy wax and our wicks are both lead and zinc free. For the cleanest burn, trim the wicks and enjoy responsibly. 
Genuine Cut and Polished Diamond Inside 
70-hour burn time
14 ounces
Premium Soy Wax Blend
Lead and Zinc Free Wick
All diamonds under .25 CT are batch analyzed by GIA and determined to be natural diamonds.
Tobacco Bourbon Diamond Candle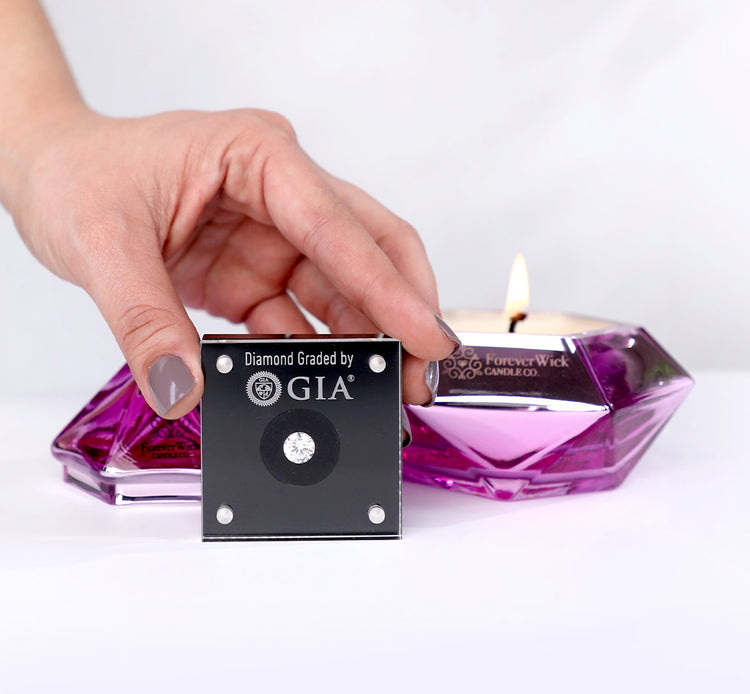 WIN A DIAMOND
WORTH $12,000
Every candle comes with a beautiful Genuine Earth Diamond Valued between $30 up to $12,000!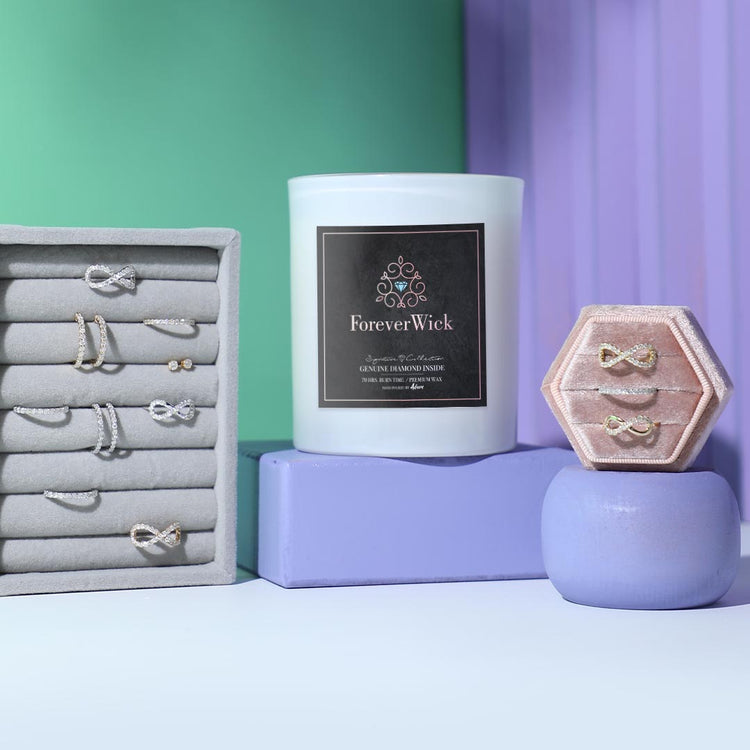 COLLECT DIAMONDS AND
EXCHANGE FOR JEWELRY
Collect the diamonds from our candles and exchange them with beautiful 14k white or gold jewelry.