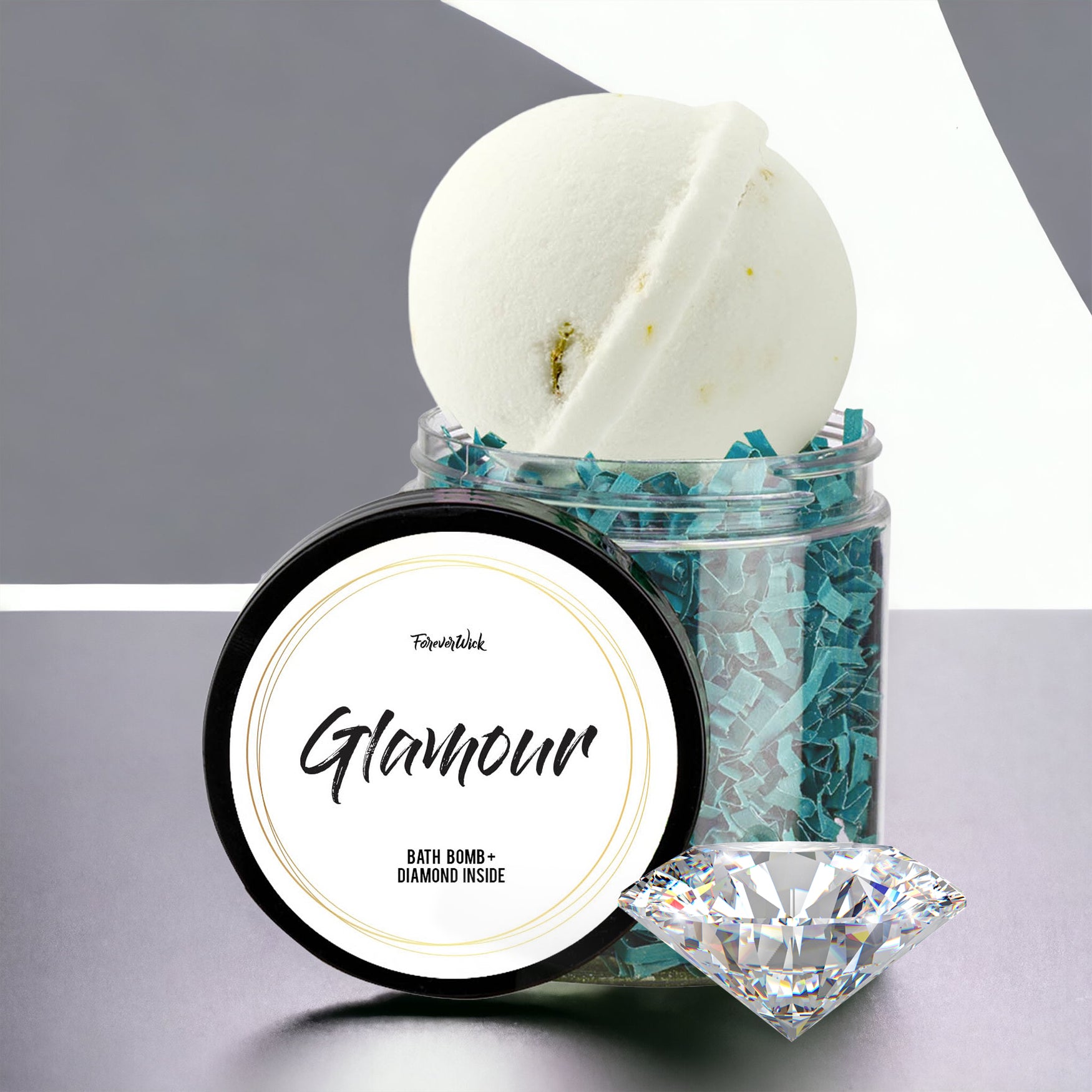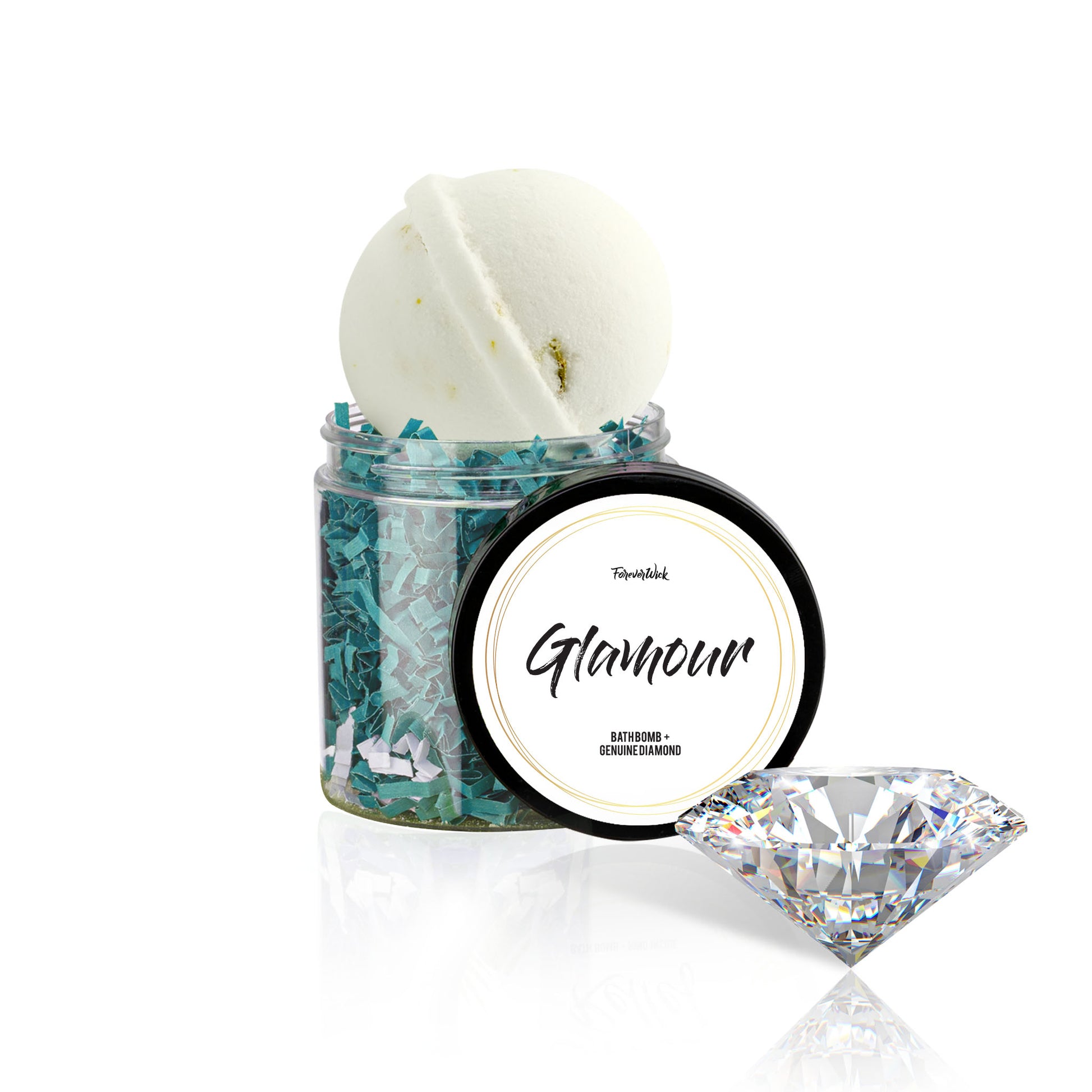 Glamour Luxury Bath Bomb + Genuine Diamond
Sale price
$9.95
Regular price
$68.00
These luxurious all-natural bath bombs are sure to turn bath-time into an indulgent experience. Melt away tension and float off to a place of peace and tranquility as you soak in this therapeutic medley of high-quality ingredients. Relax and allow the aromatic blend of fragrance oils to relieve your body and mind of the stresses of your day. These coconut oil-infused bombs gently soften skin leaving it supple and moisturized, while premium-grade Epsom salt soothes and relaxes your muscles from head to toe. We hand make these luxe bath bombs with the finest ingredients and the utmost care to provide you a decadent bath experience with every single use.
To further add to the luxury of this product, each bath bomb includes a Genuine GIA™️ Graded Diamond

Scent Notes: Oatmeal & Honey
Relaxation, smooth feeling skin, high quality ingredients, an incredible aroma, and jewelry to add. This is a winning combination 🛁 🧖‍♀️ 💍 
Each of our large 5oz bath bombs are made in the USA with the highest quality ingredients unmatched in performance: Sodium Bicarbonate, Citric Acid, Epsom Salt, Coconut Oil, Fragrance, Aqua, Polysorbate 80, FD&C Colorant. 

Please note: Due to the handmade nature of these bath bombs by trained artisans here in the USA, appearance may slightly vary from photo
Glamour Luxury Bath Bomb + Genuine Diamond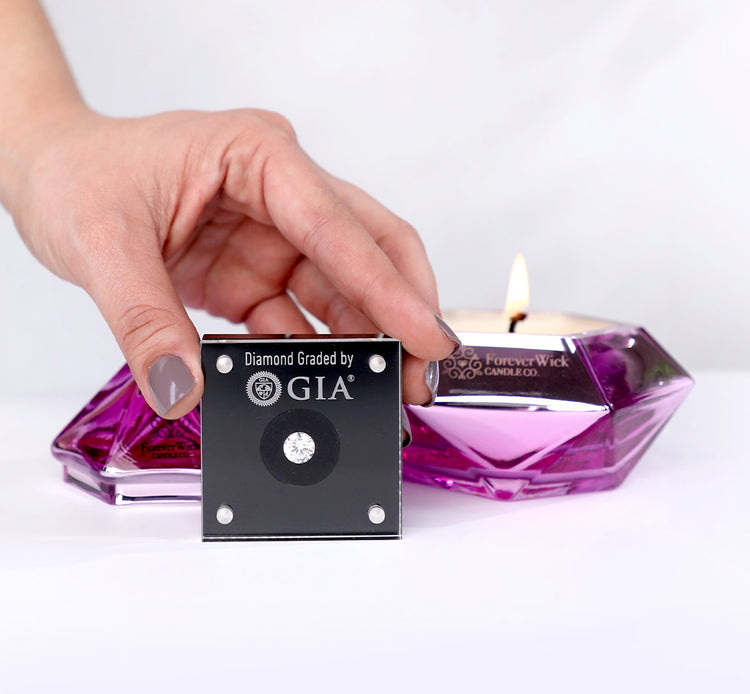 WIN A DIAMOND
WORTH $12,000
Every candle comes with a beautiful Genuine Earth Diamond Valued between $30 up to $12,000!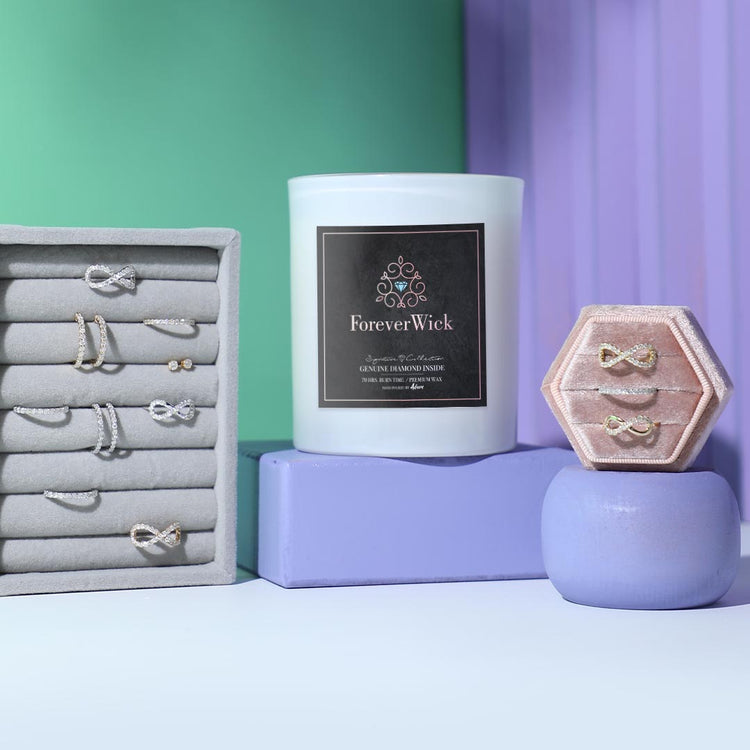 COLLECT DIAMONDS AND
EXCHANGE FOR JEWELRY
Collect the diamonds from our candles and exchange them with beautiful 14k white or gold jewelry.